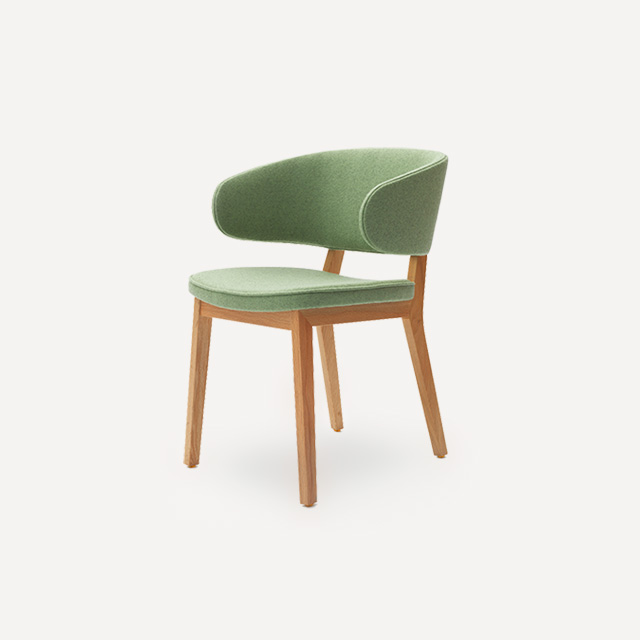 RENNI Conference with arms
The design of the RENNI range is rooted in the classic Danish furniture design but is interpreted for the present standards. A modern wooden chair with an astonishing abundance of understated details, highlighting the high degree of craftsmanship in the chair. The chair appears modern with its dynamic lines and elegant profile. The composition is simple and well thought out, and at the same time optimized to a modern furniture production. It is a beautiful chair with a great seating comfort, both as conference/ dining chair well as the lounge version, making the range suitable for a large variety of applications.
RENNI is available with two shapes of the back.
Designer: Niels Gammelgaard
W500 mm x D560 mm x H760 mm, SH460 mm